AREOLA • Significant Milestone
We are thrilled to announce that the AREOLA Project has reached a significant milestone! The first phase of the pilots, focusing on Aerospace sector training materials for International Metal #AM Operator Powder Bed Fusion - Laser Beam, has been successfully completed across all four partner countries: Portugal, Spain, Germany, and the UK.

The participants in this groundbreaking initiative consisted of industrial companies, AM machine manufacturers, training centers (within the IAMQS network), and Vocational Education and Training providers specializing in the PBF-LB field, all with a strong emphasis on the Aerospace sector.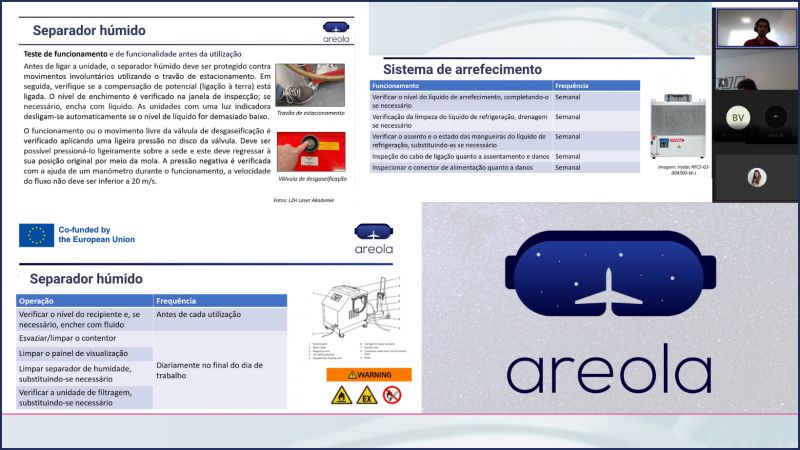 Now, AREOLA is all set to boarding on the second phase of these pilots, where we will be testing the training materials with cutting-edge xR tools. We are eager to observe and analyze the performance levels by comparing hands-on training with the utilization of xR technologies.

Would you like to be a part of this innovative project and contribute to shaping the future of AM #training? Or perhaps you're curious about the applicability of xR technologies in this domain? Reach out to us by sending a message, and let's explore the exciting possibilities together!

Access the AREOLA LinkedIn to keep updated on the next activities and achievements!nk">LinkedIn to keep updated on the next activities and achievements!
---